The San Carlos Medical Clinic
Superior health care in San Carlos, Sonora, Mexico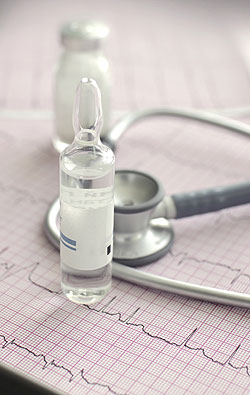 The San Carlos Medical Clinic is a full service health care facility that provides a very wide range of medical services and treatments to patients who are residents of, or visitors to, Greater San Carlos / Guaymas, Sonora, Mexico. We provide everything from routine physical examinations to diagnosis and treatment of serious and / or chronic illnesses.



Founded by Andrew Yakushevich, M.D. (Learn more), the San Carlos Medical Clinic is conveniently located in Plaza Hacienda -- right on Boulevard Manlio Fabio Beltrones directly across from the LEY supermarket. The clinic has ample off-street parking and is wheelchair accessible. (View Map)



In an emergency, Dr. Yakushevich can be reached 24 hours a day via cell phone -- 622 227 4542 -- and serves the emergency healthcare needs of all callers, whether or not they are existing patients of the San Carlos Medical Clinic.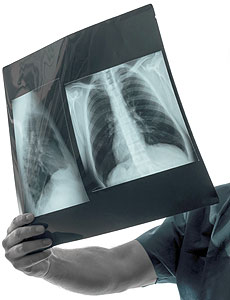 Unmatched resources



Dr. Yakushevich has designed the San Carlos Medical Clinic to leverage, for the benefit of our patients, the advantages of the wide range of high-quality specialist medical services available in Guaymas and in Sonora's capital, Hermosillo, where he was a practicing physician and Chief of Emergency Services at a hospital for 10 years.



The unmatched diversity, quality and professionalism of medical resources that the San Carlos Medical Clinic offers its patients flows directly from Dr. Yakushevich's medical philosophy (Learn more), which is based upon his nearly 30 years as a licensed medical doctor and health care professional. His caring method of practicing medicine and the thoroughness of his medical practice have earned him the recommendation of patients from a multitude of countries.



We invite you to call Dr. Yakushevich at the clinic during business hours -- 622 226 2223 -- to answer any questions you may have about the medical capabilities of the San Carlos Medical Clinic. Please feel free to speak to him in English, Spanish, German or Russian!


Emergency medical care, house calls and hotel visits provided by Dr. Yakushevich in San Carlos / Guaymas





• House calls in San Carlos / Guaymas



• Doctor's visits to guests staying at hotels in San Carlos / Guaymas



• Emergency and acute care including 24-hour emergency medical services in San Carlos / Guaymas



• Coordination and supervision of the rapid transfer of patients with extremely critical emergency medical care needs to hospitals in Guaymas and, when neccessary, to larger hospitals in Hermosillo or Ciudad Obregon


Medical care services provided at the
San Carlos Medical Clinic





• General medical evaluations, physicals and diagnostic services at the clinic in San Carlos / Guaymas including physicals specifically designed for SCUBA divers



• Electrocardiography (ECG / EKG) at the medical clinic or -- for the convenience of our patients, the clinic has a portable ECG / EKG machine -- electrocardiograms on house calls or hotel visits



• Treatment of wounds and trauma including sutures, dressings and casts at the medical clinic (or on house calls) in San Carlos / Guaymas including treatment of SCUBA diving injuries



• Minor outpatient surgeries -- including skin cancer surgeries -- performed at the medical clinic



• Pap smears at the medical clinic



• Management and evaluation of a wide range of medical diagnostic procedures including but not limited to blood tests, urinalysis, x-rays, ultra-sounds, MRIs, CAT scans, doppler studies, sonograms, PSA and other prostate-related tests, biopsy results, colonoscopy results and endoscopy results



• Full-body cancer screening



• Pediatric medical exams and consultations



• Prescription services



• Coordination and management of planned hospitalizations and in-patient surgeries at hospitals in Guaymas, Hermosillo and Ciudad Obregon


Management of chronic diseases and pain





• Management and treatment of alergies of all types



• Management and treatment of chronic diseases and degenerative illnesses such as arthritis, chronic obstructive pulmonary disease (COPD), diabetes of all types, heart disease and hypertension



• Management and treatment of chronic pain



• Prescription of all types of pain medications including highly restricted Mexico Group I opiate-based pain killers sich as Morphine, Hydromorphone and Fentanyl


Our network of specialist physicians devoted to your
medical treatment in San Carlos / Guaymas





Dr. Yakushevich and the San Carlos Medical Clinic draw upon the experience, resources and medical expertise of a very wide range of specialist doctors to support the treatment, healing and ongoing health of our patients. Conveniently, our medical specialists are primarily located in Guaymas, Sonora, Mexico, just minutes from San Carlos.



Dr. Yakushevich makes every effort to be available to accompany patients to their procedures upon patient request.



• Allergies / Allergist



• Anesthesiology / Anesthesiologist



• Angiology / Angiologist



• Cardiology / Cardiologist



• Dermatology / Dermatologist



• Endocrinology / Endocrinologist



• Gastroenterology / Gastroenterologist



• Hematology / Hematologist



• Infectious Diseases / Infectious Disease Specialist



• Internal Medicine / Internist



• Neonatology / Neonatologist



• Nephrology / Nephrologist



• Neurology / Neurologist



• Obstetrics and Gynecology (OBGYN) / Obstetrician and Gynecologist



• Oncology / Oncologist



• Ophthalmology / Ophthalmologist



• Orthopedic Surgery / Orthopedist



• Otorhinolaryngology - ENT (Ear, Nose & Throat) / Otorhinolaryngologist



• Pathology / Pathologist



• Pediatrics / Pediatrician



• Psychiatry / Psychiatrist



• Pulmonology / Pulmonologist



• Radiology / Radiologist



• Rheumatology / Rheumatologist



• Surgery / All specialties, such as: Cosmetic, Colon, General, Hand, Heart, Rectal, Thoracic, Vascular, etc.



• Trichology - Hair Transplantation / Trichologist - Hair Transplantation Surgeon



• Urology / Urologist